Our host is an amazing and gifted artist.
Last night, as we checked in, I noticed numerous insets in the walls surrounding the house that had various Hebrew passages or writing painstakingly inscribed.  I did not think much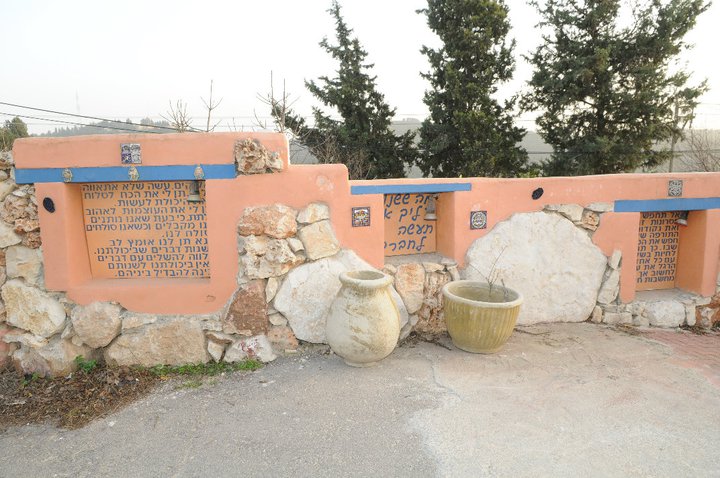 about them until our host, Tzemach Ben Aharon told us that he is an artist.  A bit later, as he relayed his excitement over Bob Dylan receiving a Nobel Prize earlier in the day, I got a little clue.
Well, after we were up and moving about this morning, he invited us downstairs into his home and display area.  We were blown away by his craftsmanship!
Tzemach showing us a photo album of his creations and the intensive labor he put into the mosaic pictured below.
WOW!!
Tzemach's work is truly amazing and beautiful.
Among his largest and most complex pieces is a beautiful mosaic mural that hangs high on
a wall in the showroom.  He took time to tell us about the creation of this 42,000 piece mosaic.  Here is a detailed accounting, in English, on his website.
The basis for the piece is Psalm 137, sung beautifully here by Yossi Azulay, a recent favorite Israeli musician.
Tzemach correctly reminds us that if we sing not the glories of our King, even the stones will cry out!