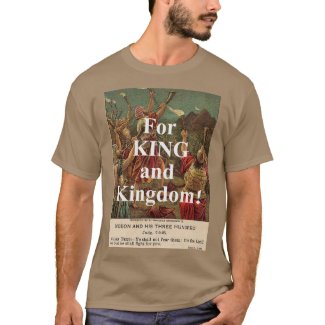 What gets you out of bed in the morning and motivates you throughout the day? A warrior knows it is the battle, or preparing for battle! Wear this beautiful lithograph of Gideon to remind the world of the only reason to exist:
For King and Kingdom – Gideon T-Shirt
by natsab
See more merch in our store.